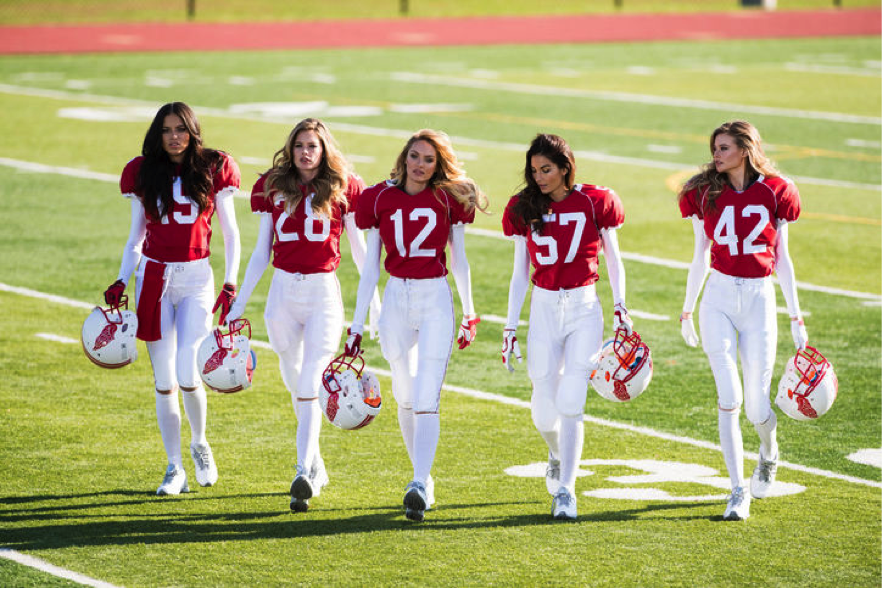 By Alexis Morgan. A shorter version of this article appeared on Dunk360.com
The city that never sleeps was wide-awake when the sprawling metropolis hosted both New York Fashion Week and the 2015 NBA All-Star game over Valentine's Day weekend earlier this year. These two events, each representing their own mega industry, are surprisingly not as divergent as you may think.
Fabulous fashion and sweaty sports are like Taylor Swift and Kanye West; two worlds, who were once at odds, that are now flirting on the line of collaboration in hopes of blossoming into a prosperous relationship. Perhaps the common seduction between the two is the root of all evil, big industries that generate billions of dollars in revenue each year.
A recent report claims that New York Fashion Week brings in nearly $900 million each year. Comparing that to the $550 million generated from the 2014 Super Bowl and measly $106 million generated from the 2014 NBA All-Star game and one thing becomes crystal clear. Marrying sports and fashion has the potential to give birth to big business opportunities.
There's also an undeniable allure of glamor in both worlds. Many of us, whether we'd like to admit it or not, would love to be Grace Coddington sitting front row at Givenchy or LeBron James catching a G6 to anywhere imaginable.
The top echelon of professional athletes has redefined the archaic "superstar" adjective. It's the new age of the athlete-celebrity where names aren't just names, they're trademarks. Athletes are not just icons in their respective sports, but mega-brands as a singular entity – ubiquitous walking billboards on and off the court. Yes, many athletes have had their own sneaker, from Jordan to Iverson, but today's athletes are getting more serious with their ankle-up style.
"Athletes get it. Building their brand starts with personal style," says style expert and menswear designer Brett Fahlgren. It's not only their personal style that they're working on; they're getting into bed with the fashion elite.
More and more athletes are attending the Met Gala, one of the most prestigious and exclusive events in New York City. They're sitting front row, alongside fashion industry god, Anna Wintour, at Fashion Week, the mecca for the who's who of the fashion industry. They're gracing the cover of fashion magazines like the fashion bible Vogue, a coveted spot that was previously reserved for top models only.
Pro athletes are often style and image-obsessed but rarely make the leap into the pool with the likes of Olivier Rousteing, Karl Lagerfeld and John Galliano. The most predictable second career path for a former athlete is coaching, broadcasting, or working in a front office. However, a substantial number of former and current professional athletes are becoming high-end fashion designers.
Currently, there are dozens of athletes from all of the professional sports leagues who dabble in everything fashion design, from socks to custom tailored suits, but NBA players are definitely leading the fashionisto pack.
"Just look at the NBA's Instagram: they take pictures of the players walking the area before the game, showing what they're wearing, that's not an accident," says Tzvi Twersky, Slam Magazine's senior editor, in an interview with Racked. "They're not just doing that because it looks cool, they're doing that because they might get your attention. You might not watch the NBA but you're going to check out Russell Westbrook."
At first, there were only a few NBA players that stood out with sartorial swagger like Clyde Frazier and Dennis Rodman, but in recent years we've seen more athletes taking bolder risks with their clothing choices. Most notably is OKC's floor general Russell Westbrook, the man sitting atop the NBA fashion throne at the moment. He not only killed the game this season with his ankle-breaking shake and bake but also with his signature idiosyncratic style. It's distinct, creative and demands attention.
He's using his reputation as the "Kate Moss of The NBA" and turning it into a prospering business. "I want to create a fashion empire," Westbrook told WSJ Columnist Jason Gay. And he's doing just that with his first clothing collection designed by the superstar himself. Westbrook's schedule, during his brief break from the regular NBA season, was jam packed with appearances for Fashion Week as well as mandatory All-Star duties.
Westbrook's PR team says what he's doing in the design world is monumental. It's true – he's the first non-traditional designer to sign a multi-year deal with fashion mega-retailer Barneys and he's also working with True Religion as their new Campaign Creative Director.
"Obviously I play basketball, but I also have a fashion mind—not just wearing the clothes, but knowing about the textures, materials, and colors. Even the difference between fall, spring and summer, the whole nine," Westbrook told GQ.
His collection "Russell Westbrook XO Barneys New York" is anything but ordinary. Articles range from compression tights that resemble Drake's Nothing was the Same album to slim-cut (and I mean extremely slim) jean shorts for men. Westbrook is infamous for his tight man capris and bold-rimmed fake glasses. He rebels, as he does in the game, against the norm, shrugging off any criticism in the court of fashion opinion.
Westbrook, who says his own style evolves everyday, is very involved in everything from "conference calls to emails" and sketches designs whenever he has time. But, as time-consuming as these two professions may be, he's not the only NBA player who is making fashionable waves in the industry.
John Salmons, Steve Nash, Boris Diaw, Jermaine O'Neal, Hakeem Olajuwon, Lamar Odom, Dwyane Wade and Amar'e Stoudemire are all designers who have their own clothing and accessory collections or collaborations with high-end retailers. Stoudemire, who switched up his chilly New York style for some warmer weather clothes, claims he started the athlete-designer campaign.
"I think I pioneered this movement," he said in 2012. "I think I started it all three years ago when I ventured out into fashion. Athletes weren't known to have their own line or to be as involved in fashion." (Stoudemire collaborated with designer Rachel Roy to create women's line in 2011.) "I think once they saw me in fashion, everyone started to think it was cool to be in fashion. And now, everyone's trying to be — you know."
Former NBA player Kevin Willis, who has a Fashion and Textiles degree from Michigan State, created Willis & Walker almost 30 years ago after he couldn't find suits that fit his seven-foot frame. He now designs leather jackets, denim and custom tailored suits for guys 6-foot-3 and taller.
The league's image changed drastically when the NBA instituted a dress code in 2005; The Iverson-esque hip-hop culture of the NBA was redefined into a gentleman's league.
"It's quite possibly the only occasion when instituting a dress code led to more risk taking, more freedom of expression, and more influence," says Fahlgren. "It all comes down to the players. They've not only embraced looking stylish, they've become highly influential style superstars."
---
---
A great example of how the dress code has changed players' style is New York Knick Carmelo Anthony, who went from donning baggy jeans to suiting up in pinstripes.
Other professional sports leagues have dress codes but they aren't as fashionably influential as that of the NBA. In fact, the NFL has one of the most lackadaisical dress codes, making it noticeably lacking as a fashion frontrunner. There are a few fashionable players like Tom Brady, Victor Cruz, Larry Fitzgerald, Calvin Johnson and Cam Newton, but none of them have used a love for style to design their own clothing lines with the exception of Cruz, who at one point had a t-shirt line. Leagues like baseball, hockey, soccer and tennis are remarkably well-represented with athlete-fashion designers.
"'Be careful'," Anna Wintour told the world's highest paid female athlete Maria Sharapova. "'If you end up failing, you won't have many more chances.'"
Venus and Serena Williams have shown their self-designed collections multiple times at New York Fashion Week. Venus, who attended fashion school at The Art Institute, describes how playing tennis has helped her transition into a fashion designer.
"There are differences but there are also similarities. Both tennis and design require focus attention to detail and dedication to quality." Like Venus, Kevin Willis also attended fashion school, a trend that might increase as more athletes venture into fashion territory. But, according to one fashion industry expert, it's not always necessary.
"What's important is the talent that you hire and surround yourself with," says FIT Associate Professor Josephee Antee who's worked in the fashion industry for over 20 years. "If you're (an athlete) and you hire a talented designer, there's your master class right in front of you."
For example, Westbrook prides himself on working with established high-end designers like Del Toro, Want Les Essentiels and Marcelo Burlon. However, working with a reputable and trusted partner to handle business is just as important.
"(Dwyane) Wade's collaboration with The Tie Bar is a perfect example," says Falhgren. "He's able to be creative and design a collection of ties and pocket squares, while trusting The Tie Bar to handle the critical back end: manufacturing, sales and distribution. On a much bigger level, there's the Roger Federer for Nike collection, the most lucrative partnership in tennis."
Does working with head designers and sketching ideas lend itself to a "fashion designer" title? Even the egotistical Kanye West says he doesn't want to disrespect fashion designers by calling himself a designer.
"I think when you look at what's evolving in fashion today, with people outside of fashion houses creating collections and making a business out of it, it's almost the democratization of the industry," says Antee. "Without the business side of design, design is nothing but a hobby."
With the invention of social media and blogger phenomenon, the public has become obsessed with every aspect of the athlete's life. Performance in the sporting arena was once the only place for fans to pass judgment, now everything about the athlete is scrutinized. And one may argue that style and swagger holds almost as much weight as athletic ability in today's sports world, just look at Nick Young.
"These athletes are selling a lifestyle, one that (people) are eager to buy into," says Fahlgren. "Fashion and retail can be very fulfilling and lucrative."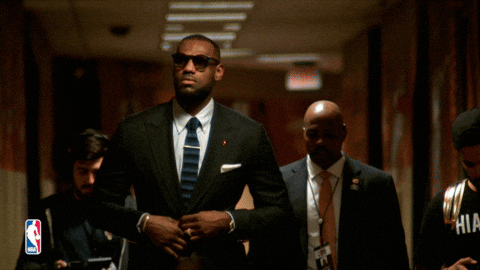 Athletes aren't only becoming designers, they're also financially investing in high fashion. Hockey player Derek Roy and baseballer Mike Napoli are backers in a sleek high-end women's wear line called Meden, demonstrating the rapport between sports and fashion isn't just one way. It's like a perfectly executed alley-oop – fashion and sports feed off each other to create something magical.
"Top designers are taking notice, creating collections and items inspired by football, track, basketball, etc.," says Fahlgren.
The popularization of the sporting influence in high fashion is like a high-caliber free agent; it's up for grabs, everyone's taking notice and people are willing to pay the price.
---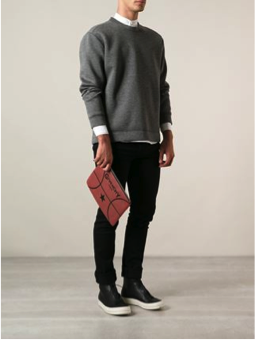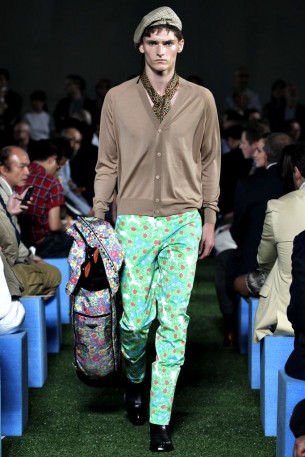 ---
Neiman Marcus is sold out of their Givenchy leather clutch that looks exactly like a basketball and retails for nearly $1,000.
The Prada Men's Spring/Summer 2012 collection looked like a mix of Pro Golfer John Daly's electric style with a classic resemblance of the late Payne Stewart.
Tommy Hilfiger transformed his runway into a football field this Fashion Week. The invitations looked exactly like NFL tickets and Hilfiger even took a bow carrying a football helmet.
And we can't forget the perfectly dressed model showing off her handles in Target's overplayed "Ballin' Style" commercial.
One thing is for sure, the relationship between sports and fashion is more than a brief love affair – it's a bond here to stay whether you like it or not. It's a new hybrid of opportunity, one that is only beginning to scratch the sartorial surface.