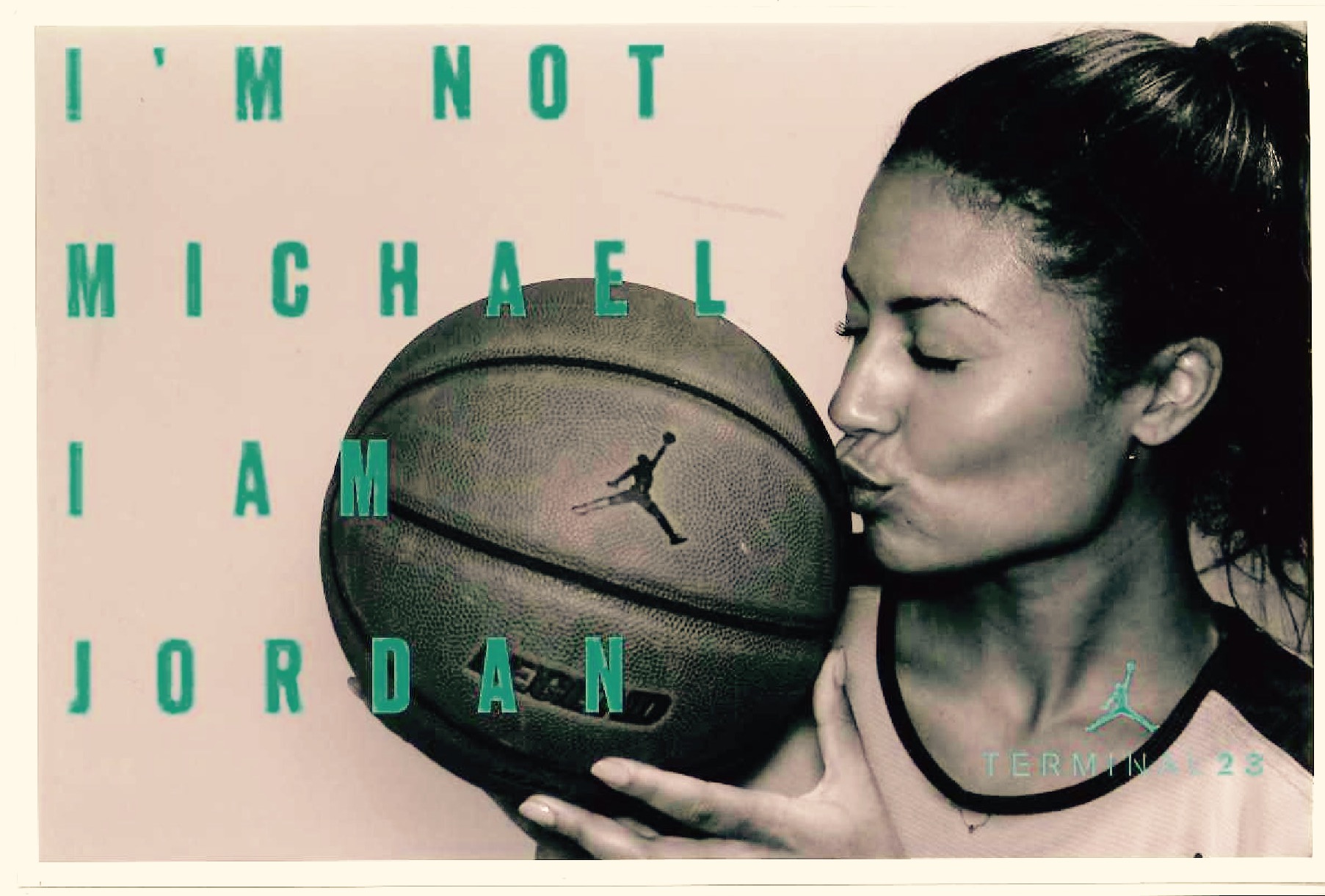 My love for all things Michael Jordan can't be summed up in a few words on a blog. The same can be said for my newly found love for the game of basketball. I was a football fan my entire life until covering the NBA All-Star game earlier this year. The media had so much access to the players from Kyle Lowry to LeBron James and I saw how much the fan base loved their sport. Yea, everyone likes football but there's such an ingrained culture that runs deep with basketball fans. 
I started watching every NBA game and even tried to play the sport on my own. It's definitely a lot harder than the players make it look on television. I'm not very good at 1-on-1 but I'm a pretty good shooter, especially from long range. So when I heard Nike was sponsoring a skills clinic at Terminal 23, I almost died. I've been trying to find out how to get into Terminal 23 since it opened last year!
When the time came, I went to the address specified and I may have walked past the Terminal 23 entrance at least 15 times before without knowing it. It's so hidden! The only reason why I realized it was the doorway to the event was because there was a bodyguard standing outside with a list. Upon entry, I was confronted with a quote, "I am not Michael, I am my own legend."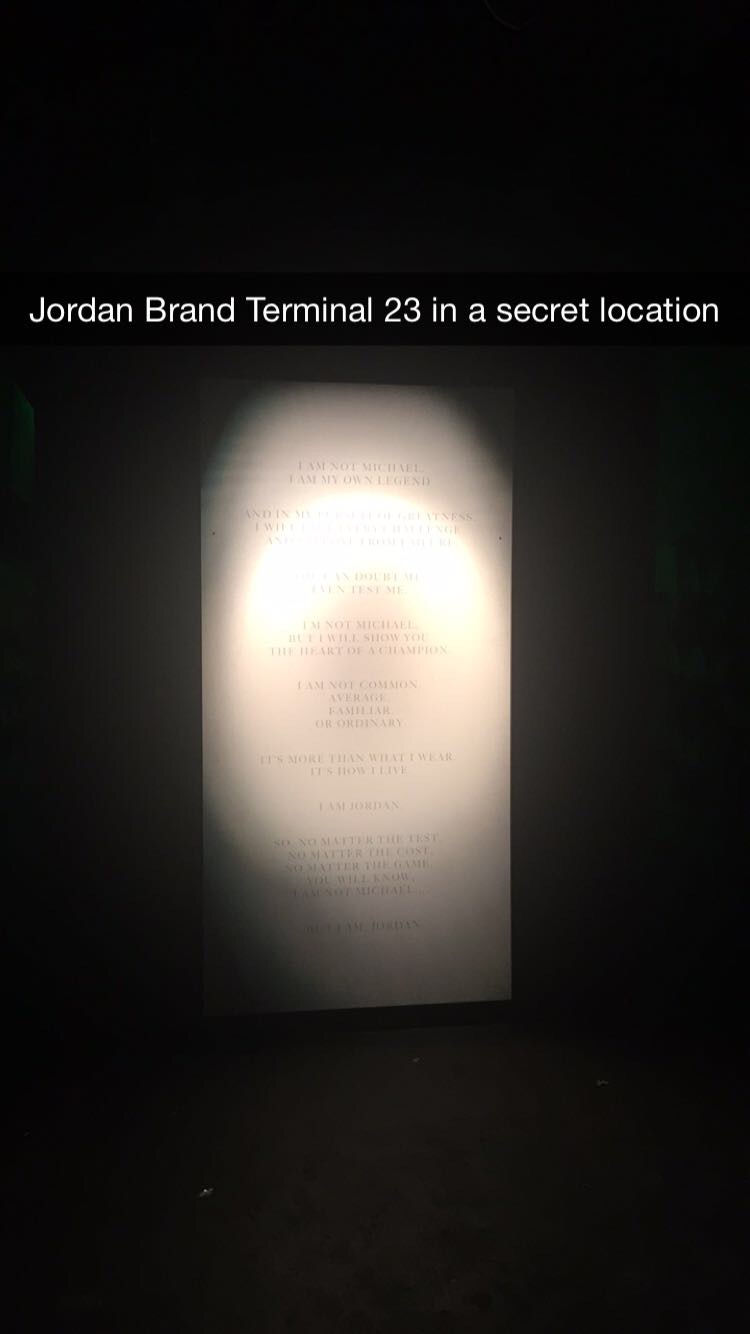 The decor has a super private club atmosphere. They have a station where you have to exchange anything non-Jordan for Jordan Brand clothing from head-to-toe. You can't even wear regular Nikes. It's considered sacrilegious. The ambiance of the building was dark until you stepped on to the court. The court is all white, even the walls and hoops. It's almost like being in a literal basketball heaven.
The coaches split the attendees into 4 groups to rotate throughout different stations: shooting, dribbling, explosiveness and defense. The stations were pretty tough for me because I've never done those type of drills before but I felt myself getting better with each rep and I made 4/6 from 3-point range (woot woot!). It was an amazing workout and I've been doing the drills they taught us ever since. I'm definitely improving – especially my handles!!!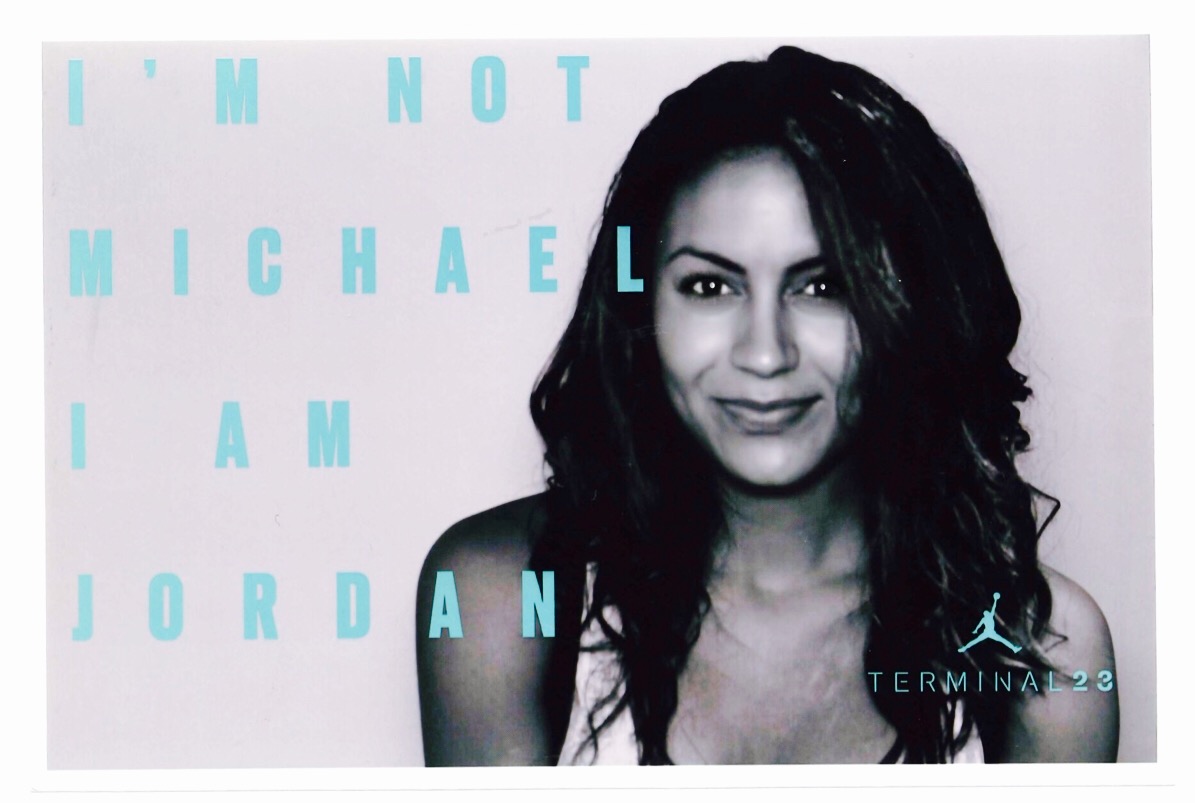 The most amazing part of the experience? The fact that there was a photobooth… because if I didn't get a picture, did it even happen?